 Mount base for actuators
Mount bases for actuators are used when the actuator cannot be installed directly on a damper or when its operation would be connected with constricted access and danger for the operator. Mount bases are also provided in the case of non-standard systems comprising several dampers driven by pull-rod and a single actuator. An advantage of such solution is that the actuator can be installed in any place even up to a dozen or so meters away from the damper. This makes the operation of the actuator much more comfortable and safer.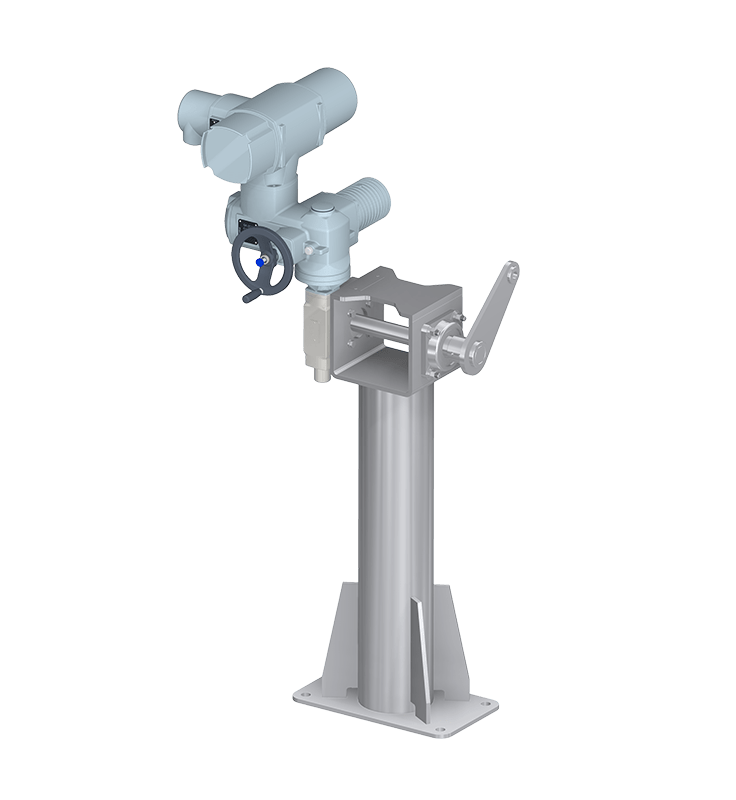 Mount bases for drives are used for all types of pull-rod driven dampers. The product is a perfect supplement to our standard offer.
Depending on the Customer's needs we can design and manufacture entire systems comprised of dampers and pull-rods with a connection to a drive on a mount base or only selected products. Irrespective of the order quantity, we always put emphasis on the highest quality of performance and timely completion of the order.
You are kindly encouraged to contact us. We guarantee professional technical support from our engineers in selecting the best solutions and top quality performance of products at an attractive price. We respect our Customers' time and therefore we attach great importance to ensuring the shortest possible delivery time. Thanks to our constant efforts, our Customers receive the highest level service, and our products are known for their excellent quality and reliability. This is proved best by positive reviews from satisfied Customers.
Contact
See in which sectors we work